Philippe Miller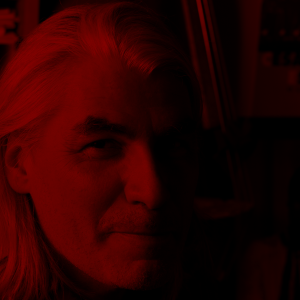 Compositeur de musiques de films, de musiques de scène, né en 1962 à Paris.
C'est au théâtre en 1991 qu'il crée sa première musique, « Génération Chaos » de Marc'O.
Nominé aux César en 1998 pour le film « Jeanne et le garçon formidable », comédie musicale d'Olivier Ducastel et Jacques Martineau qui nécessitera plus de 80 musiciens répartis dans différentes formations, il a écrit depuis régulièrement pour le théâtre, le cinéma ou la télévision.
Parallèlement à la composition, il se consacre également à l'enseignement de la musique et a été nommé en mai 2021 directeur du conservatoire de musique et de danse de Gennevilliers (CRD).
Il a de nombreuses fois assuré la direction vocale et instrumentale d'acteurs, pour des films et au théâtre.
Philippe Miller est sociétaire professionnel à la SACEM et à la SACD.
Prix et distinctions
Prix SACD nouveau talent musique en 2010.
FIPA d'Or meilleure musique originale pour Clandestin en 2010.
Nominé aux César en 1998 pour le film « Jeanne et le garçon formidable »
Philippe Miller
(b. Paris, 1962) is a musician and composer. He specializes in the composition of musical scores for film, television, and theatrical productions. He also teaches at the Conservatory of Gennevilliers.
With a background in classical piano studies and solfege, Miller was introduced to orchestration through rehearsals with the Orchestre de Paris. Improvisation with various jazz groups and computerized music also formed an important part of his musical training.
A self-taught composer, he is interested in all types of music.
The development of Miller's musical language has been influenced by and developed alongside a wide-range of musical collaborations, experiences and projects. Particularly influential amongst these has been his work with the composer Bernard Cavanna.
Miller frequently provides vocal coaching for actors performing in films and plays.
He has composed music for the specific purpose of training diverse musical ensembles, such as Ariam Ile de France (chamber music and music for singers), and in collaboration with Ars Nova and its conductor, Philippe Nahon (compositions for harmonic orchestras).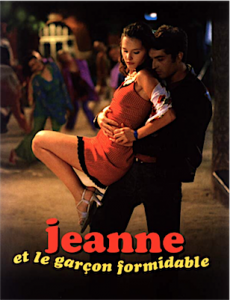 Miller's first composition for the theatre was for Generation Chaos (1991), a play written and directed by Marc'O. Miller segued into scoring music for movies through composing for numerous short films.
Jeanne et le Garcon Formidable (1998) , a musical comedy by Olivier Ducastel and Jacques Martineau, marked the debut of his first musical score for a feature-length movie.
Since then, he has scored the music for numerous movies, television productions and plays, garnering positive industry attention and accolades along the way, e.g., a nomination for the Cesar for Best Musical Score for Jeanne et le Garcon Formidable (1998); the award of the FIPA d'Or (Biarritz) for Best Original Music for Clandestins (2010).
Philippe Miller is one of the most exciting composers working in the movie industry today (John Doe, New York Times, 15/7/2007).
Philippe Miller compositeur